Comfort in Mind Psychotherapy
A safe place to share your struggles and build the emotional skills you need to achieve your goals.
Scroll
About Me
Hi,
I'm Polina, and I'm happy to welcome you to Comfort in Mind. I chose this name for my practice because it's a place where your comfort is at the forefront of my mind, and I also intend for you to achieve comfort in your own mind.
Today, I'm a confident and thriving business owner and therapist, an attentive mother to my children and a supportive wife for my husband.
But it wasn't always this way.
To get to where I am now, I've travelled a long way, both literally and figuratively. I've immigrated twice. The first time was when I was only fifteen and without my parents from Russia to Israel. I didn't know the language, tradition, or any of my peers in boarding school.
Everything felt foreign and overwhelming. I struggled to find my path, and at times it seemed dark.
My second immigration came when I was twenty-one and a newlywed coming to Canada with big dreams but empty pockets. The struggles were different from Israel, but just as trying. Even though I understood the language this time, I still didn't feel like I fit in. I doubted my abilities when things didn't come easily, and I often felt that I was never enough.
Throughout my journey, there were many moments when I felt I was lost. To find my path, I turned to those around me. To my surprise, I wasn't the only one struggling. When I reached out to people, I started to make friends and finally began to feel like I fit in. By sharing my feelings with others, I no longer felt scared and alone. Eventually, I discovered my own path. I learned to listen to myself, use my strengths and grow my confidence.
I created the Comfort in Mind as a safe place to share your struggles and build the emotional skills you need to achieve your goals. As someone who has walked the walk, I will be there with you every step of the way. When you reach out, I will guide you on the path toward self-confidence, inner peace, and a sense of purpose. In time, I will cheer you from the sidelines as you keep on your journey with your head held high.
I'm excited to meet you and begin our journey together!
My goal is to provide a supportive environment where you can explore and determine what your comfort in mind looks like. I believe that you are an expert, and you know how to resolve any of the difficulties life throws your way; my role is to guide you in your discovery.
I reside and practice in Ontario and am registered with the College of Registered Psychotherapists of Ontario (Registered Psychotherapist). My education includes, but is not limited to:
Bachelor of Arts Honours Psychology – University of Waterloo
Masters of Arts in Counselling Psychology – University of Yorkville
Level 1 and 2 Cognitive Behavioral Therapy – University of Laurier
Level 1 and 2 Gottman Method Couples Therapy – Gottman Institute
Intensive Sex Therapy Program – Guelph University
I am looking forward to meeting you and helping you gain the comfort you are looking for.
Online and in-person sessions available
There is no place like home. Comfort in Mind offers online sessions which you can take from the comfort of your private space. A familiar atmosphere surrounds you with care and allows you to express your emotions as freely as you wish. Through the screen, I will guide you through the journey the same way I would do in the office, but without the need to spend your valuable time travelling to me.
If you prefer to see me in person, I am excited to accommodate you. My office is located close to Victoria park and offers a comfortable and cozy atmosphere (and yes, there is parking available); I can't wait to share it with you! I am looking forward to meeting you either in person or online. The choice is yours!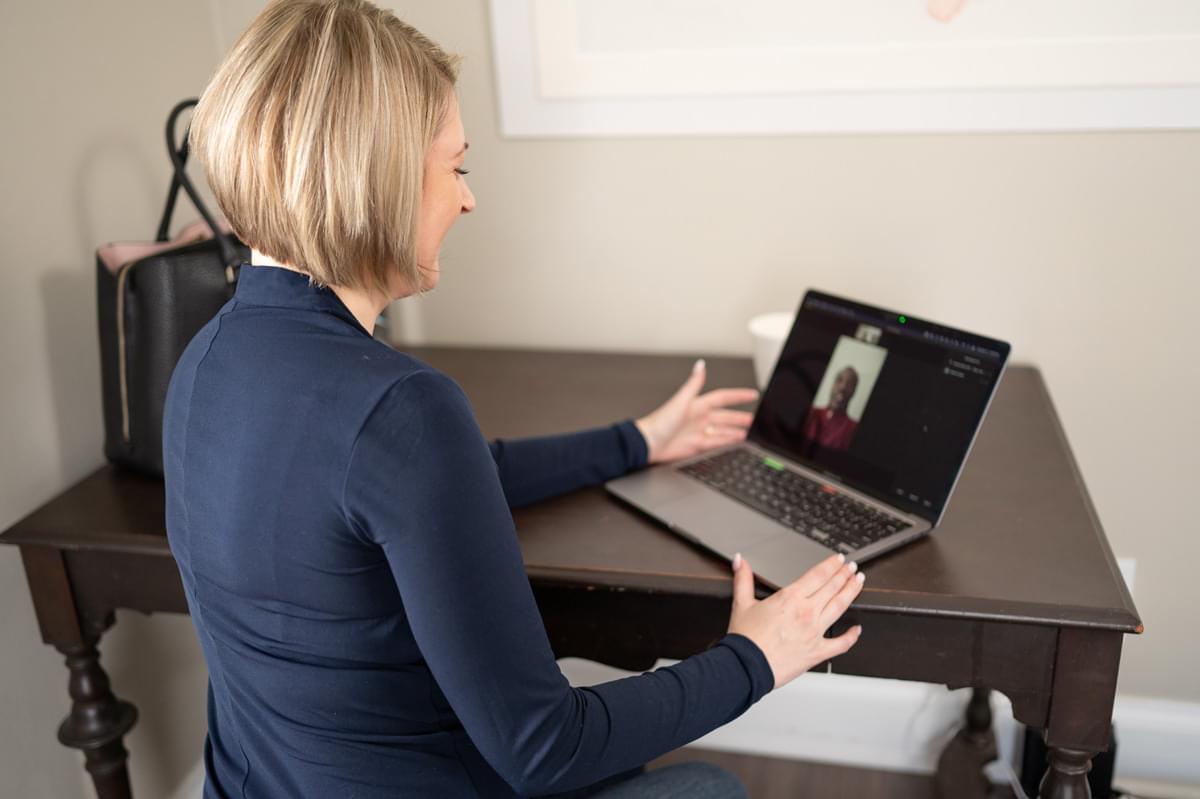 Services
Individuals
Learn techniques to mend your relationships both at work and at home and find your true happiness again.
INDIVIDUALS
Couples
Learn what keeps couples together in a relationship full of love, emotional connection, romance, and friendship.
COUPLES
Contact
Get in touch with Polina during working hours, or schedule a session today.
CONTACT